Inner Creative's mission is to empower you to unlock your inner creativity, so you can create a life or business that reflects your personal style, passion and values.
Want to feel more inspired? More empowered and confident in where you are going and what you are doing?
Are you looking for more clarity and focus in your life or business while connecting with your values and passion? 
Inner Creative works with individuals who long to be more creative (in their work and life), as well as those wanting to get more for their business using a fresh and engaging creative approach.
Are you ready to take back the reins on your life or business?
Upcoming Events:

22 July 2016 – Create your 2016/17 "Castle in the Sky Visual Plan" for your business. This event has now been run, but 

sign up

 to find out about the next Inner Creative planning workshop, as well as other useful creativity tips.
5-7 August 2016 – Speaking at the Organising Professionals Conference – "A fresh approach to plan your business success" and co-running "Creative strategies for working with children" with Beverley Scheepers from Home and Life Organising

For more information and to book your ticket go to their

website. 
---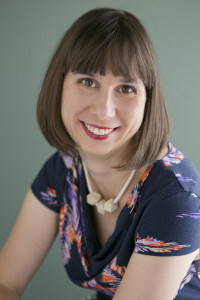 Hello and welcome to Inner Creative!
My name is Natalia Walker, Founder of Inner Creative.
I believe that deep down everyone is creative. We just express it in different ways and to different degrees; most often it's just waiting to be unleashed.
I am passionate about wanting to see you take the lead in creating a life or business that reflects your personal style, passion and values. Creativity is such a powerful tool to reconnect with what matters to you.
I combine over 15 years of strategic planning expertise with my art practice and creative thinking know-how to help you tap into your unique form of creativity. 
I draw on a range of creative thinking tools, such as drawing, collage and my LEGO® SERIOUS PLAY® certification, to run creativity workshops and business planning sessions where everyone participates and gets better results by harnessing their brain's expansive and creative thinking potential.
To keep my creativity flowing, I practice yoga, draw mandalas, and share laughs with my husband and 3 kids.
It all adds together to give you the strong foundation and confidence you need to build a more creative life and business success, as well as working out the steps to get you there.
Connect with me on:
Twitter (@inner_creative), LinkedIn (Inner Creative), Pinterest (Natalia_Walker), or 'Like" InnerCreative on Facebook –
and I've finally joined Instagram (nataliawalker_creative). Looking forward to seeing you there!