With the start of a new year there's lot of talk about resolutions, setting goals and dreaming of the future.
I think that it's important to dream, explore the possibilities, and imagine what could happen. We need something to aim for, inspire us, and to help us work out which way to go and what choices to make. But sometimes our dreams can feel a little too big, almost impossible. Some may tell you to give up on your 'fantasy', or to translate it into something more realistic and manageable.
I say ' Dream big, step small.' We need to stretch ourselves and our possibilities And we can't do that if we're staying small and in the realm of tangible fact and our current day reality. So, go for it! Dream big, step small.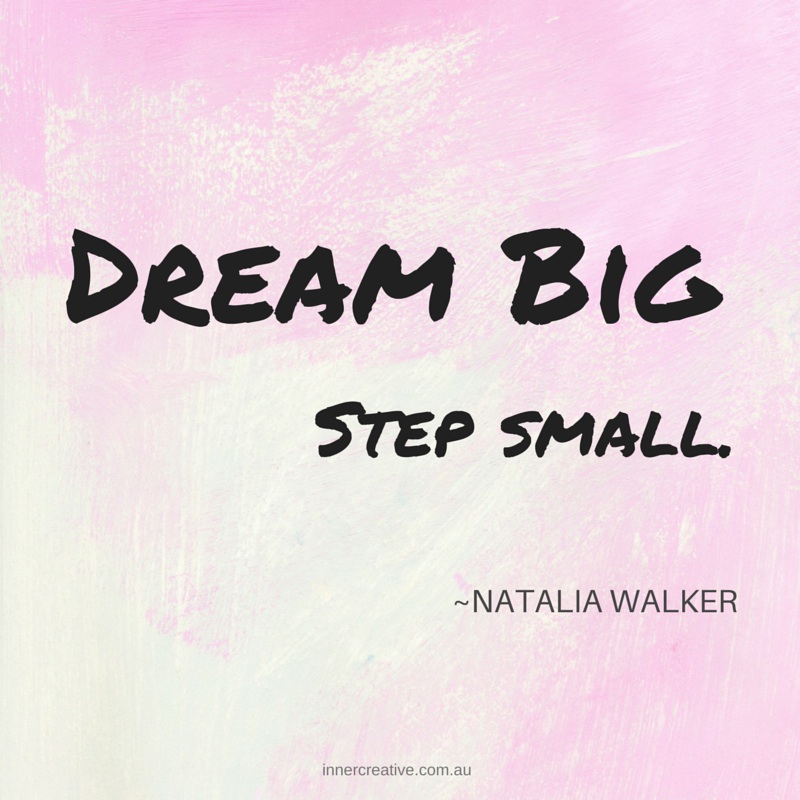 So you might think that the rest of this blog might be about how to work backwards from your big dream and chunk it down into smaller steps that you can slowly work through towards your dream. And that's a totally valid and sensible way of going about it. However, I'm going to talk about how to go even smaller, and to think about what you can do today: how are you going to live your big dream today? Continue reading →
Pin It