We all want to be more creative. The tricky part is making it happen by making the time for it.
You may have noticed that I didn't say find the time. This is not about waiting around for that perfect chunk of spare time to do your creative project. Because, like most people out there, you don't have a whole lot of spare of idle time where you have absolutely nothing to do on your 'to do' list. So this is why I say make and not find the time.
You need to commit. You need to honour yourself. Say 'yes to doing what brings you joy and lets you express your creativity. You need to set aside a chunk of time for your creative project.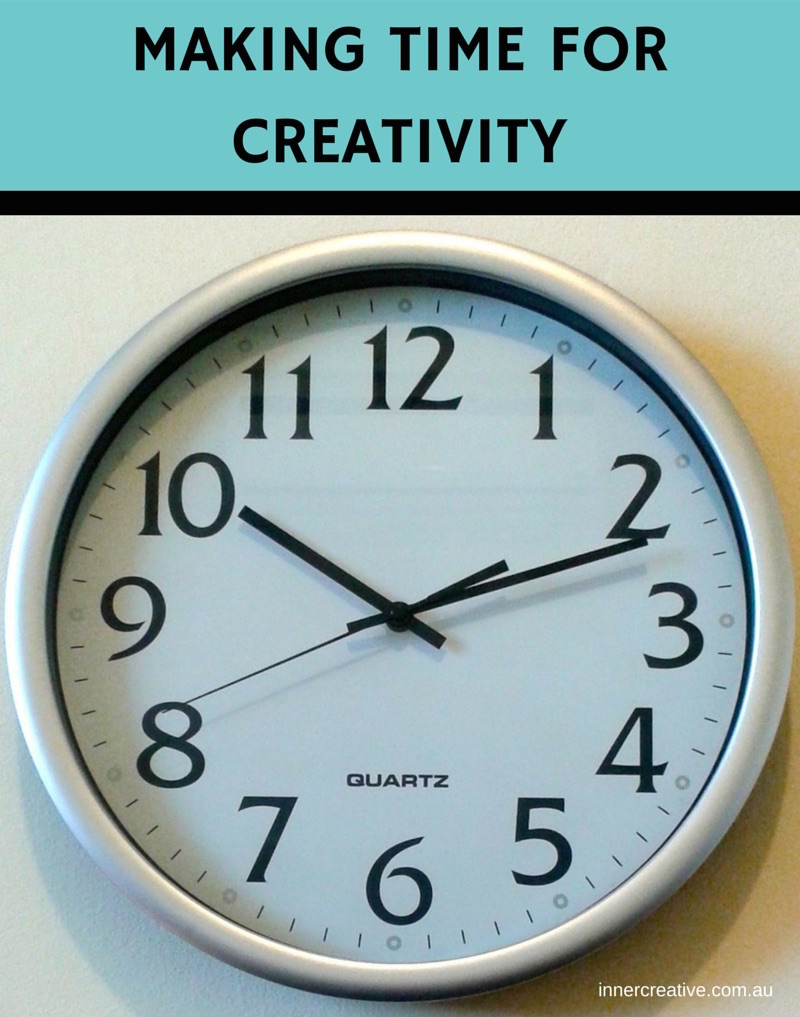 Now before you start telling me all about the hundreds of things that you have to get done by yesterday and about the multitudes of family, work and other commitments you already have on your plate (and I so know where you are coming from 🙂 ), I'm going to re-assure you that this can be done. You can make time for that creative project you love.
You just need to find the right-sized container (or quota) for the job. Continue reading →
Pin It