Thanks for being part of the Inner Creative community this year.
It's been a privilege to be a part of someone's creative awakening – whether it's about bringing more creativity into everyday life, or tapping into one's creativity to get greater business insights. I love seeing those aha moments and the joy on someone's face when it all clicks into place :-).
Here is my Christmas inspired mandala for you – may it evoke the spirit of this festive season. And as a special thank you to everyone on my mailing list I have included my initial black and white outline, so you can colour in your own version (and it's not too late to sign up to get it too).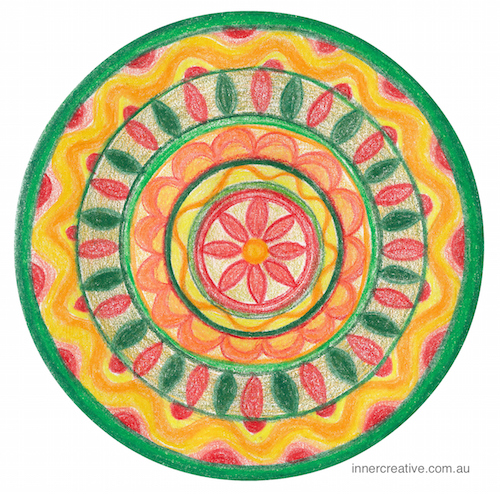 Wishing you all the best over the coming Christmas, New Year and festive season.
Here's to a stellar 2016 – may it be full of joy, good health, success and creativity for you!
Looking forward to providing more creative guidance and tips next year, and inspiring more of you to unlock your creative inspiration to get more out of life and business.
I also hope that you get a little time out for yourself to recharge your creative batteries :-).
Happy Holidays!
See you in the new year…
Pin It