It all boils down to one thing: YOU.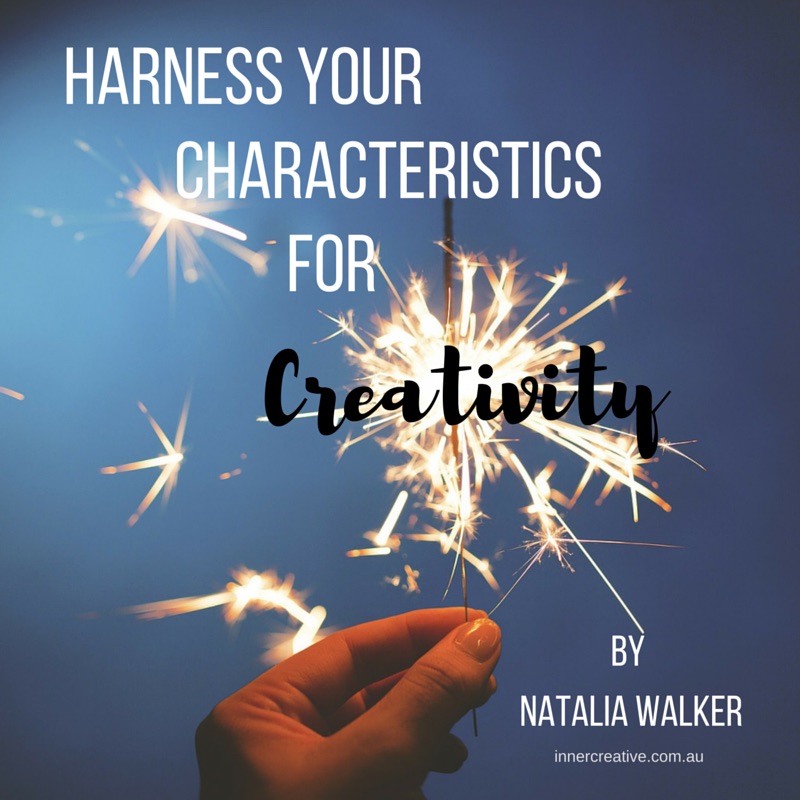 For example:
Are you a morning person or a night owl?
Do you like to work in big blocks of time or in short bursts?
Do you like to get 'hands on' when you're thinking?
Or do you need to see things written up first?
The more you understand yourself, your nature, work patterns, priorities, and habits, the easier it is to harness these qualities to bring more creativity into your work and life.
We're also more likely to be creative when we're relaxed and being ourselves. 
Great! You might say. I understand that I'm a morning person who likes to get hands on in my projects and prefer to work in short bursts of activity. How's that going to help me be more creative?
I understand that even when you do know your work and thinking preferences, you haven't got the time to wade through countless creative articles and research working out which tip will work for you. 
So to make it easier for you, I've created a mini eBook called "Harness Your Characteristics for Creativity".
It contains a colourful sheet of 8 different characteristics or thinking approaches, with links to over 40 different tips that you can mix and match to apply in your work and creative pursuits. 
Here's a sneak peak of part of my hand drawn tip sheet.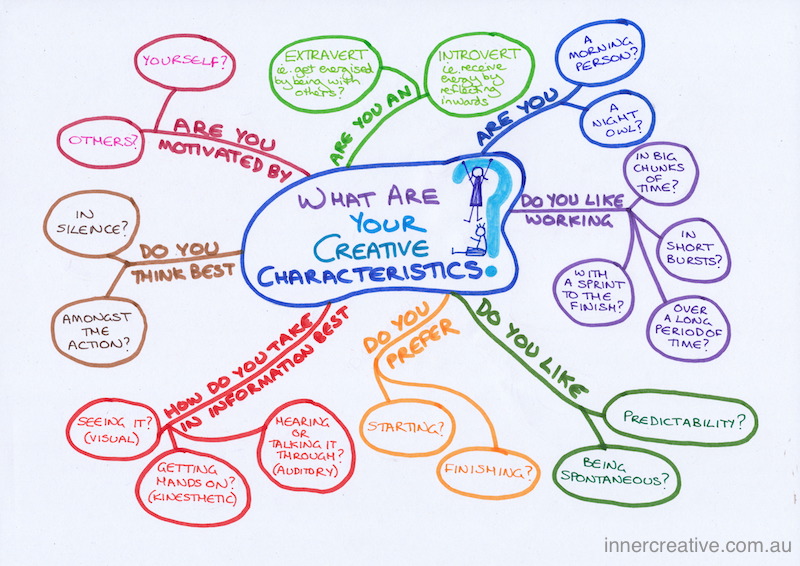 My only remaining piece of advice is to test the tips and ideas out for yourself.
Modify and adapt them as necessary. 
There are no right or wrong answers. 
It's all about finding out what works best for you and then making sure to honour that. Good luck!
Pin It