Mandalas are an ancient art form of developing patterns and shapes within a circle. They are very accessible forms of art – you don't need to be a master artist or a zen monk to create some beautiful and rewarding results. However, when you're starting out they seem a little intimidating. So I have created the following warm up exercise to help you begin creating your own mandalas.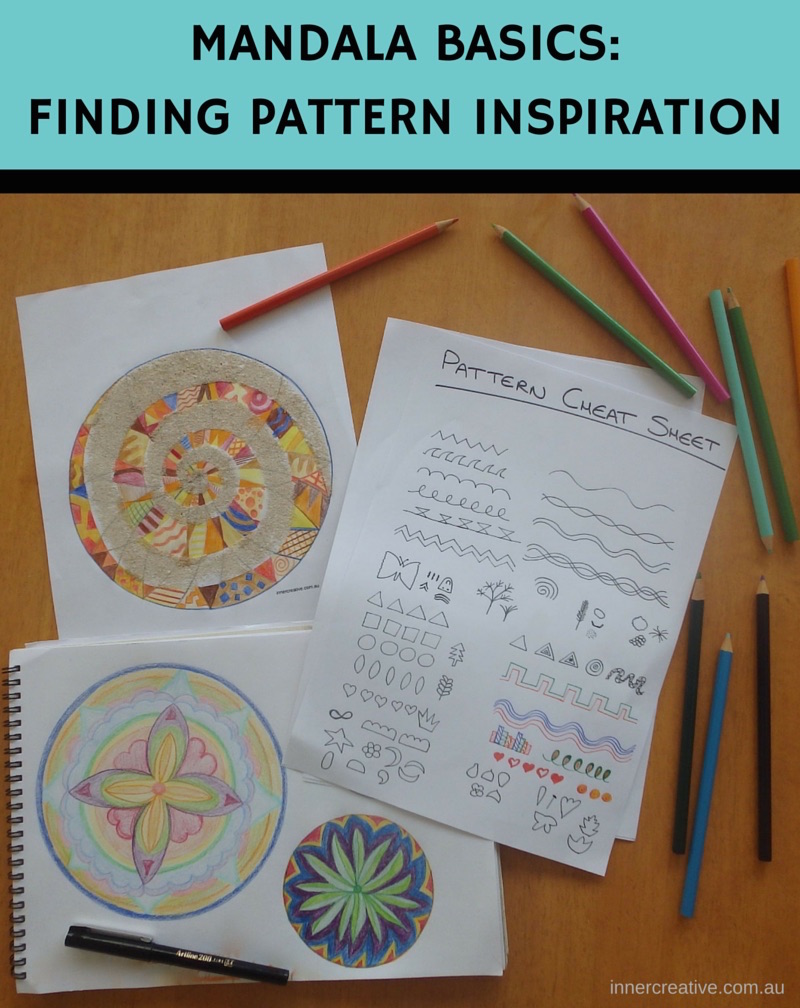 It's all about patterns. In simple terms, you create a mandala by drawing patterns and repeating shapes within a circle. So it's good to have a repertoire of patterns and shapes that you can call on to use when you're drawing a mandala. I like to call it a "Pattern Cheat Sheet".
A Pattern Cheat Sheet is just a collection of various shapes and patterns on a piece of paper.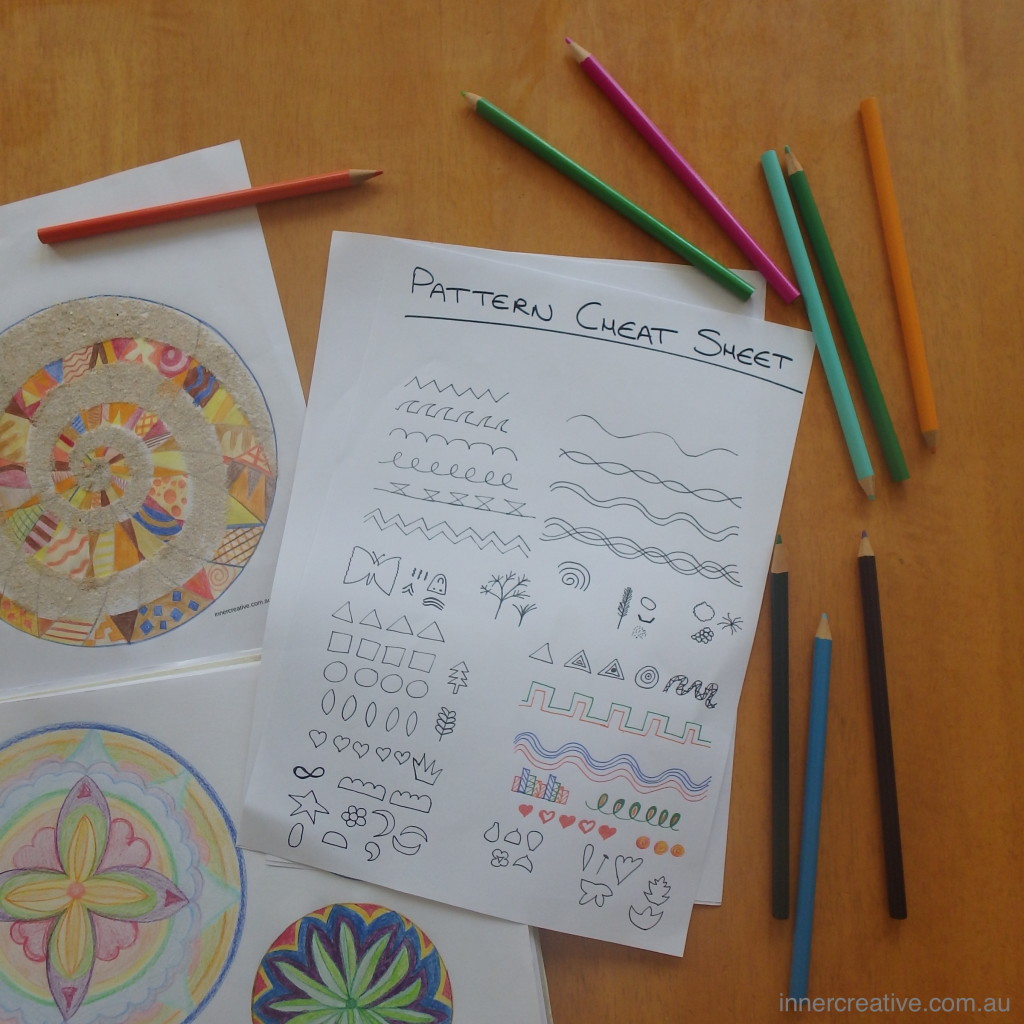 Step 1 – Get your materials ready.
All you need is a piece of paper and something to draw with. White copy paper is fine, or even a little notebook. It's preferable that it's blank and not lined. You can use any colour or type of pen, pencil, marker, or crayon. A blue ball point pen will do the job.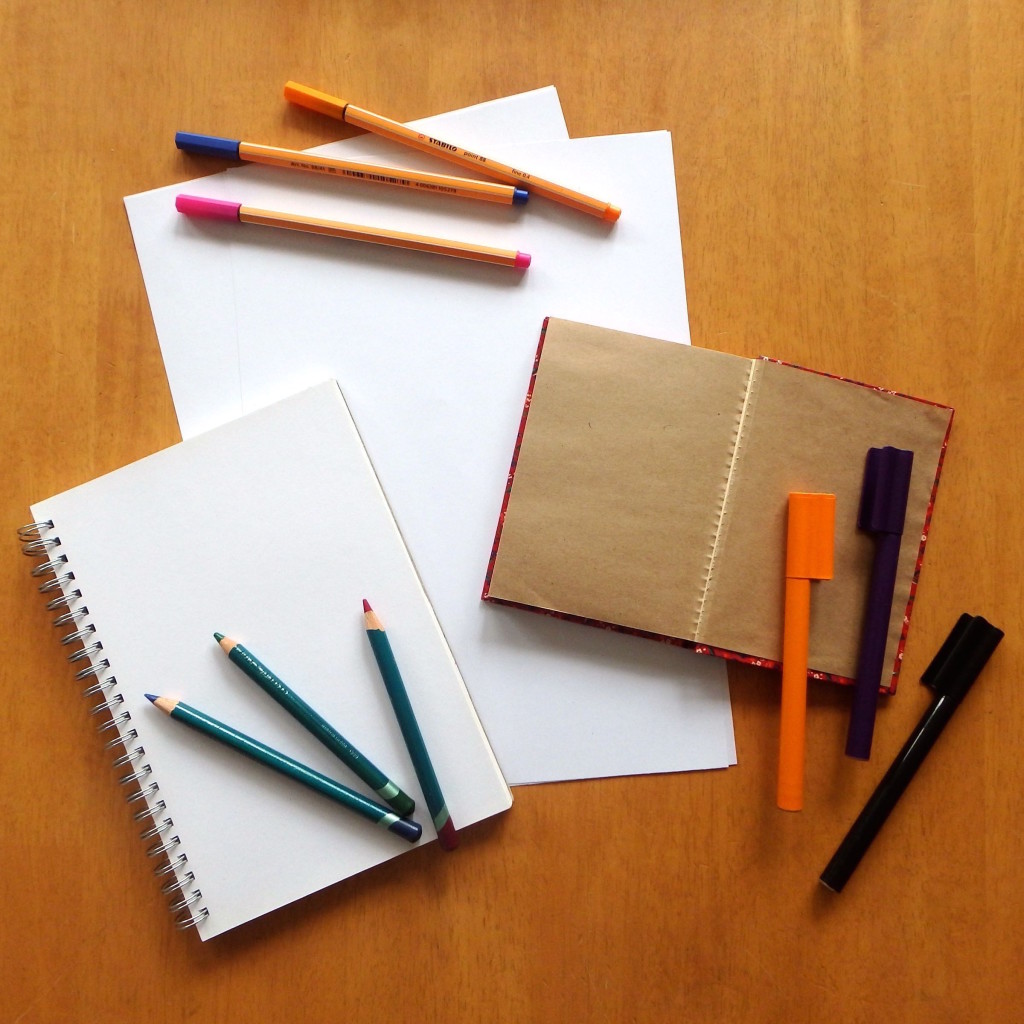 Step 2 – Draw patterns and repeating patterns on the paper.
Start drawing any shapes or patterns that come to mind anywhere on the paper. You can repeat the shapes to make them into a pattern or just draw the shape on it's own.
You can draw single lines, like zig-zigs and curls, and overlapping lines in chains.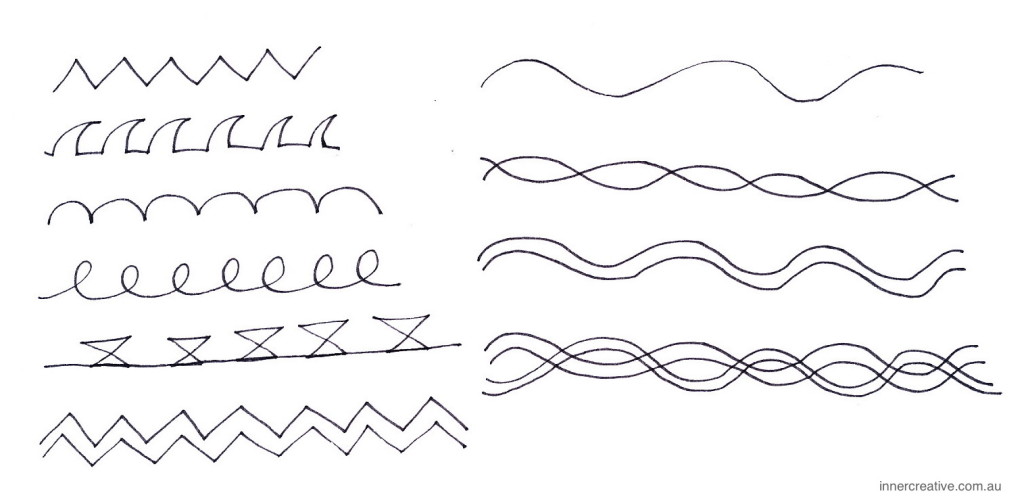 Or geometric shapes, such as triangles, squares, and ovals, or symbols, like hearts, clouds and the infinity symbol.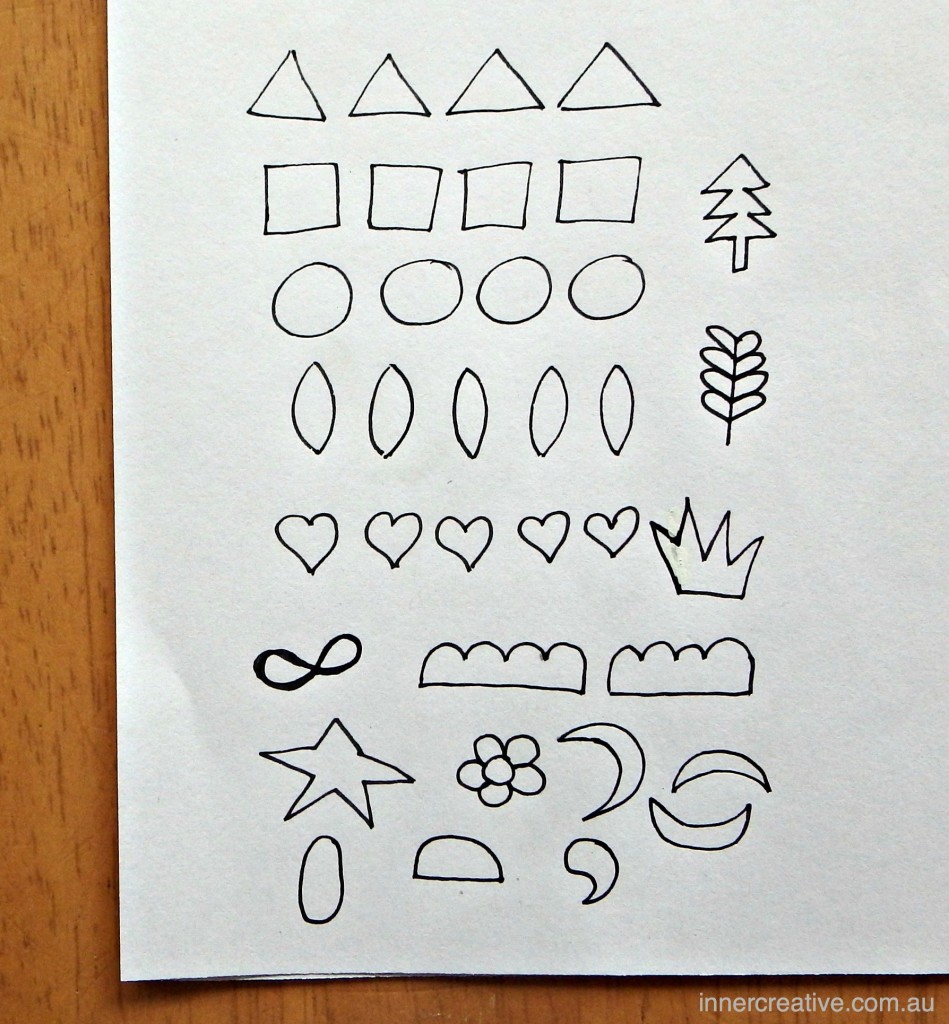 They can be plain or decorative. You can keep them all in the one colour or many different ones.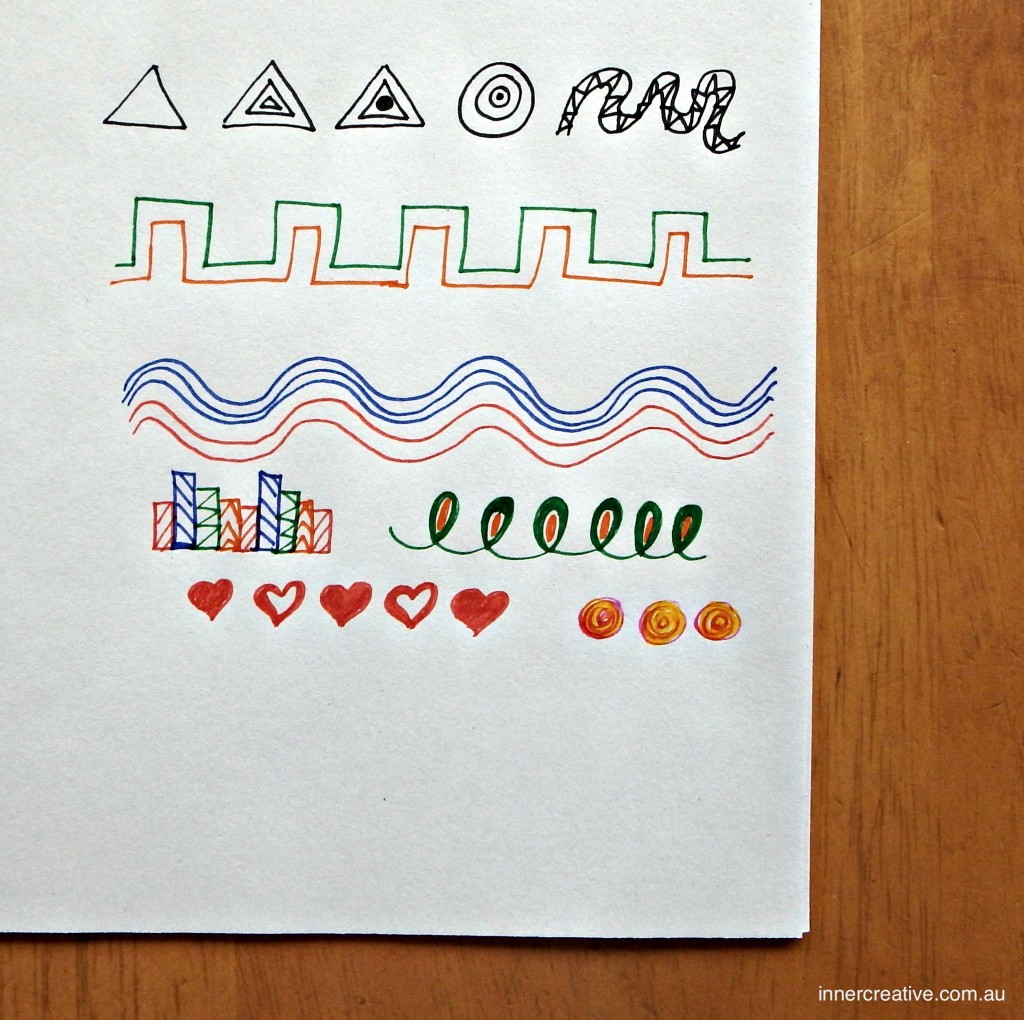 The possibilities are endless. You can keep going as long as you like.
The idea is to keep it fun and playful. Experiment. This is not something that will be on display, so don't worry what it looks like or if you make any mistakes. This is prep sheet just for you.
So now that you're done – congratulations! You have mastered the basics of creating a mandala by making a great collection of patterns that you can refer to later on when you start drawing your mandala. But it doesn't have to end there :-).
Step 3 – Look for inspiration in the world.
At some point you will run out of ideas. And that's ok. Sometimes it's just a matter of refreshing your mind – 'Oh yes I forgot about paisley droplet-like shaped designs'. It's all about triggering insight and getting inspired.
You can find inspiration on Google by searching for patterns. But you get a lot more benefit by starting to pay attention to the shapes and patterns around us. It's easy and doesn't require much effort. Just make an effort to notice and pay attention to the shapes and patterns that you can see as you go about your day. It might be as simple as noticing what's on your coffee cup as you break for morning tea, or looking out the window to see the detail on a garden chair.
Your brain becomes like a storage warehouse full of patterns and shapes that you can call on when you follow an intuitive approach to creating a mandala. You can also go back to your Pattern Cheat Sheet and add more patterns and shapes that you discover.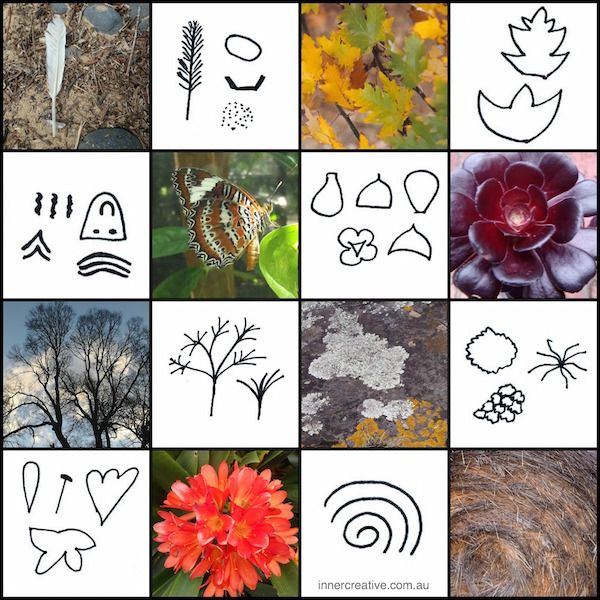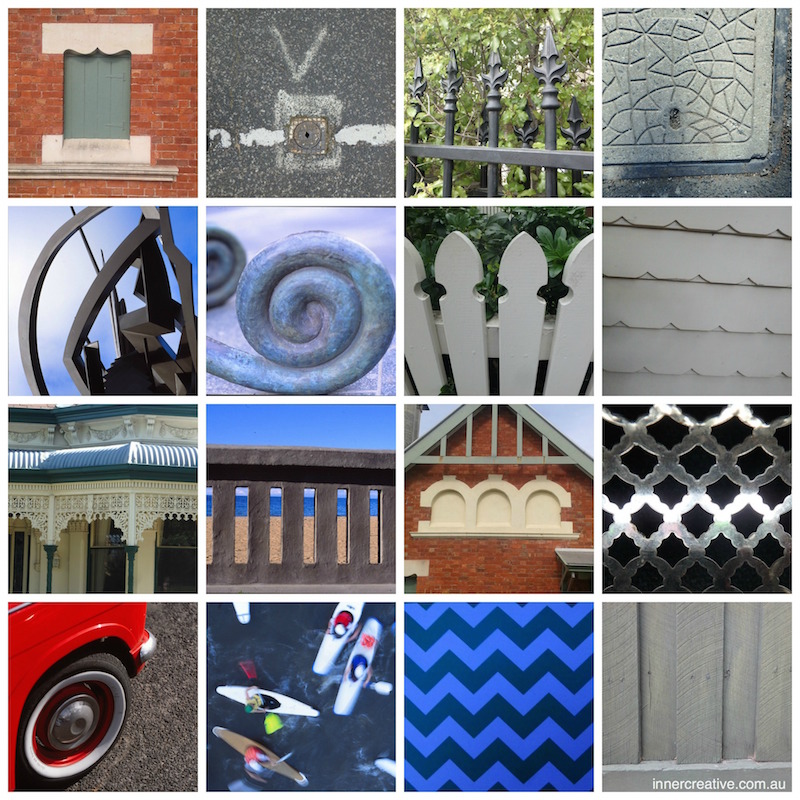 I hope that this exercise provides you with lots of inspiration to create your own mandala, as well as opening up your awareness of all the shapes and patterns that surround you. 
What patterns and shapes have you now discovered?
Looking for more Inner Creative mandala inspiration?
Then head over to the Mandala Inspirations or Mandala Play Adventure series (where I created a different mandala each day from the same colouring page for 30 days).
You can also get weekly Mandala Inspiration posts delivered straight to your inbox each Monday, as well as other free mandala colouring pages and creativity tips, by signing up here for the special Mandala Inspiration Inner Creative mailing list.
Pin It