Thank you for being part of the Inner Creative community this year.
It's been such a privilege to be a part of your creative and, most recently, kindness journey
 – whether it's inspiring you through the blog to
bring more creativity or kindness into your everyday life or work practices,
or unlocking your intuition to
get more insight into your business
at one of my visual planning workshops or presentations.
I love seeing those 'aha' moments when everything clicks into place.
In gratitude, here are my Christmas inspired mandalas for you.
They are based on the Christmas Star – but no matter how you celebrate the end of this year, may it remind you to shine like the brilliant star you are.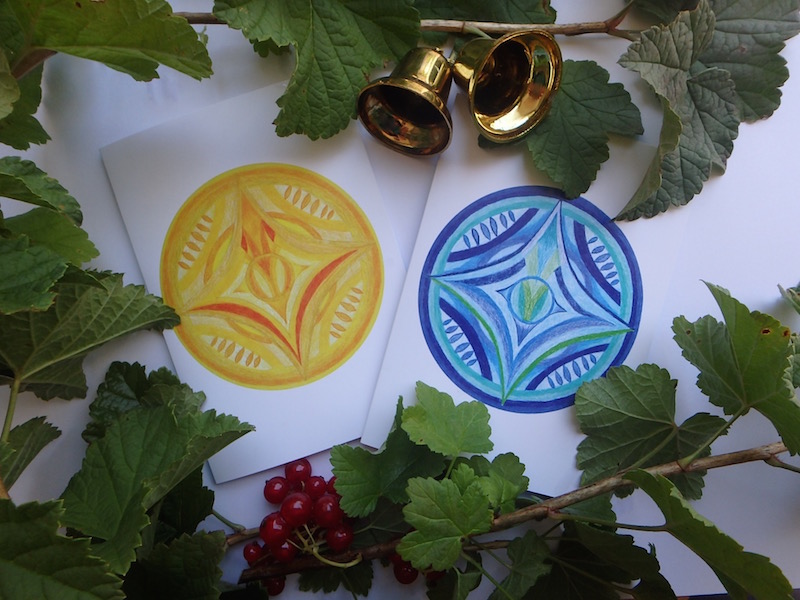 The mandala's message is:
Shine bright like a star in the sky!
Embrace all that is, and all that can be.
You are a jewel in the Earth's crown.
Revel in your uniqueness, your gifts and your talents.
Do not squander them, for they are yours to share with the world. Rejoice! The time for joy and celebration has come.
Wishing you all the best over the coming Christmas, New Year and festive season.
May your 2018 be fabulous – full of joy, success, good health, and creativity!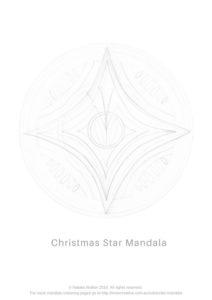 As a special thank you gift, here is my initial black and white outline (or click on the image on the right), so you can colour in your own version (no sign up required 🙂 ). Use it as a way to take some time out for yourself to recharge your creative batteries.
You can also get more free mandala colouring pages plus other bonus creative goodies when you sign up to the Inner Creative mandala mailing list, or head over to the shop to get your own cards with this mandala image.
Looking forward to inspiring you in 2018 with more tips and workshops to unlock your creativity and intuition, so you can create a life or business that's more inspired and authentic to you.
Look out for my upcoming blog in the new year to help you review 2017 and create a springboard for moving towards your goals and dreams in 2018, as well as some support to overcome any procrastinating ways for good. Sign up to make sure you don't miss out!
Happy Holidays!
See you in the new year…
SaveSave
SaveSave